Are you as big of a fan of repurposing content as I am?!? I hope so, because it can be hugely beneficial in your marketing efforts, both online and off.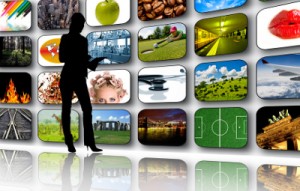 Online, you can take a single article, and break it into several blog posts. You can then break these posts into several tips to tweet out or share on Facebook. Why not record a video or podcast of the same information, and upload to YouTube and iTunes?
Another great ideas for repurposing – take online content and share it offline, or vice versa. If you're doing a printed newsletter, that's a great source of material for your blog. If it's your content, never feel like it cannot go both ways. It might need a bit of tweaking, but good, helpful content is good, helpful content.
Finally, think about ways that this content can be used for other purposes. A great example of this comes from a post from Rich Rogala, a real estate marketing coach, entitled Any Holiday Happenings in your area? He share a good system that any business owner with a local audience could use.
In it, he recommends that real estate agents create a calendar of local holiday events, which they can email, mail and add to their website. This generates a month-long series of blog post ideas, as they can write posts with details on particular events (great search engine material). Finally, on the calendar, he lets offline readers know that they can find this detailed information on his blog (generates new readers and more eyes on your website).
There are so many different ways you can reuse your content, sometimes it just takes thinking about it differently. Every time you create content of any sort (written, audio or video), think about other ways you might be able to use it. Make it a contest! I'm sure no matter how many ways you think of, you'll always be the winner!
—————————————————–
Need support with your blog, social media or more ideas like this for your business? Marketing Geeks Inc. is a full-service online marketing support company, providing you with web-savvy coaching to build your business, and web-savvy implementation support by our multi-VA team.